Purchase of expanded polystyrene (EPS) waste
Our main field of action is the purchasing of EPS waste from other companies. If your company generates recurrent polystyrene waste, please contact us.
At Traxpo we care for the enviroment  and business practicies that commit to recycling materials. We work with companies in different sectors that generate a high quantity of polystyrene waste.
What is expanded polystyrene (EPS)?
Expanded polystyrene is a material derived from petroleum, and is characterized by being a rigid and closed cell plastic material. It is manufactured in the shape of beads due to its expanding agent, pentane, which is added in the process. These beads are kept to sit before being introduced into different molding machines where thermal energy is applied so that their volume can increase.
Therefore, the EPS takes the shape of the mold which had been previously inserted in the manufacturing process.
Sell your polystyrene waste to us and we will recycle it
We offer a complete service for the management and revaluation of polystyrene waste.
OUR PROCESS
1
We buy it

We work close together with parnter companies and institutions, buying and correctly recycling their Expanded Polystyrene waste on a daily basis. 
2
We recycle it

Over the last 10 years, we have been able to transform expanded polystyrene throught complex and continuous improved systems in order to give this material a second life. 
3
We reuse it

We convert used Expanded Polystyrene into GPPS (General Purpose Polystyrene) so that new products can be created, causing therefore less enviromental impact. 
From which companies do we purchase EPS?
Due to the characteristics of Expanded Polystyrene, at Traxpo we consdier it to be an essencial material that must be recycled.
In addition, give that the management and handling of this extremely lightweight material has a high landfill cost, our main line of business is focus on providing the solutions to ensure the feasability of EPS recycling. 
Do you have any other question about EPS and its uses? Does your company has this material to be managed? At traxpo we will be glad to aswer and discuss your concerns regarding EPS waste management and recycling. You can reach us at +34 977 033 590 or send us a message thought our contact form.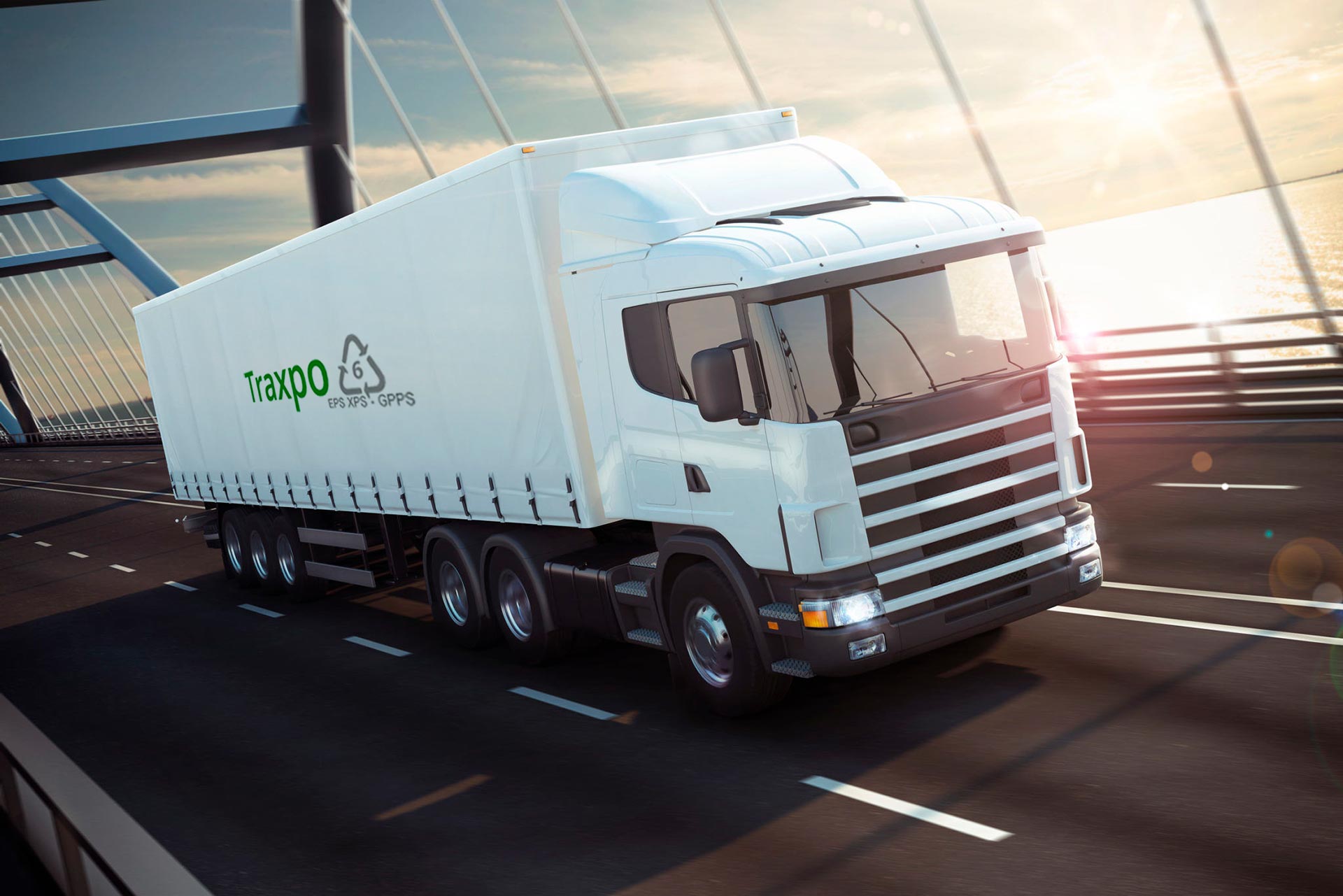 At Traxpo our scales have been certified by the Spanish Ministry of Industry.
---
---
Traxpo is a sure-fire guarantee and reliable
We have over 14 years of experience and are specialization is in recycling of expanded polystyrene. We colaborate with companies around the world who recieve payments for their EPS waste instead of paying for high managment cost. Our experts at Traxpo are called both public and private institutions in order to be advised on the correct managemnt and handling of this waste. Our young and commited team will assit you to answer any questions you might have on this regard.

Joint work
We work jointly with companies and institutions that need to manage their expanded polystyrene (EPS) waste correctly.
We encourage and reward recycling
We pay companies for the EPS waste then generate in order to encourage and reward larger scale recycling in the future. This practice help sus to advice more and more companies to recycle better. 
Insurable payments and Integrated logistics 
The main insurance companies cover hte risk of collaborating with us because we have a low credit risk. 

We take care of collecting and handling the material nad we can manage all waste related documentation. 
Contact us
We are a team of experts in waste management and international trade at your service. Do not hesitate to contact us
On the phone:

Monday to Friday from 8:30 – 17.00

 

By e-mail: