Experts in recycling expanded polystyrene (EPS)
Traxpo is one of the biggest companies specialized on styrofoam recycling. We offer free technical support in order to improve their recyclycability and minimize the amount of styrofoam going to the landfill or incineration.
We proces styrofoam waste (also called: styro, expanded polystyrene or EPS) generated within the industry and municipalities world wide.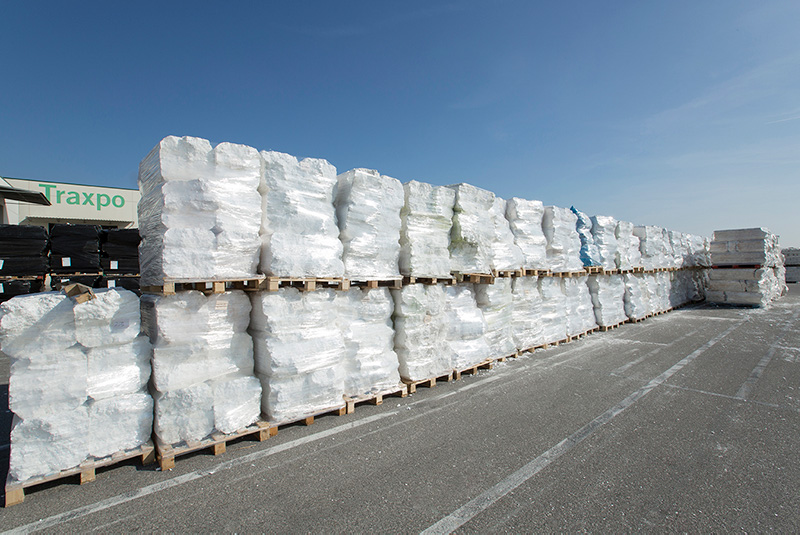 Reducing the environmental impact of polystyrene
Proper waste management can greatly reduces the impact of this plastic on the environment.
The European Union as well as many other countires are involved in a global fight against marine litter which includes a proportion of expanded polystyrene. Proper managment not only can prevend it from reaching hte sea but also reduce the impact on the manufacturing of new products. 
By recycling EPS we also use less -non-renewable resources and we are able to have a consideration reduction on CO2 emisions. 
Contact us


Free consulting service
We offer long-term solutions in order to manage and encourage a greater recycling of expanded polystyrene. 

Our extensive experience is constantly expanding as we are actively participate and collaborate with the main associations in the sectore such as ANAPE; EUMEPS, VAL-i-Pac, ANARPLA among others. We also work together with the EU Life-Recycpack project in order to recover and recycle a greater amount of commercial packaging. 
In addition, we share the vision of the European Comision of working together towards a zero waste europe. 

We have also joined the Europe 2020 strategy program which focuses on intelligent, sutainable and inclusive growth of resources. 

Proven solvency
We are proud of hte fact that throughout the history of our company we have always commited to the agreements with our suppliers. Consequently, our credit risk is very low and many credit insurance company can insure our operations such as Credito caución or Coface. .
Our VAT number is ES-B63996524.
Contact us
We are a team of experts in waste management and international trade at your service. Do not hesitate to contact us
On the phone:

Monday to Friday from 8:30 – 17.00

 

By e-mail: